Wednesday, July 6, 2016
Dabney S. Lancaster Community College
Clifton Forge, Virginia
Douthat State Park & Computer Work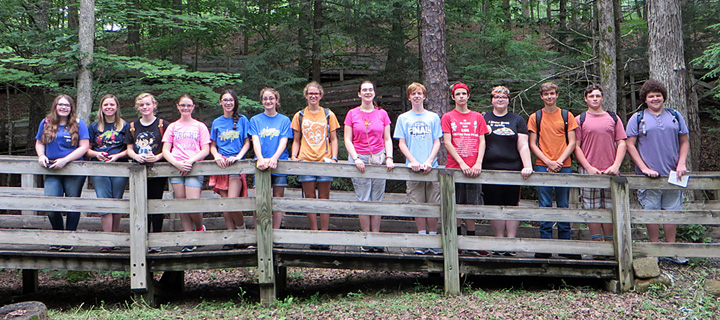 Our "official" Forestry Session group photo. Click on the photo for a full-size version.
We started our time at Douthat State Park with a nature-themed scavenger hunt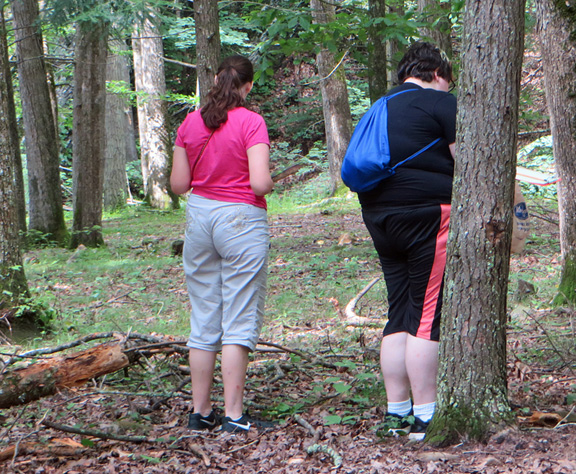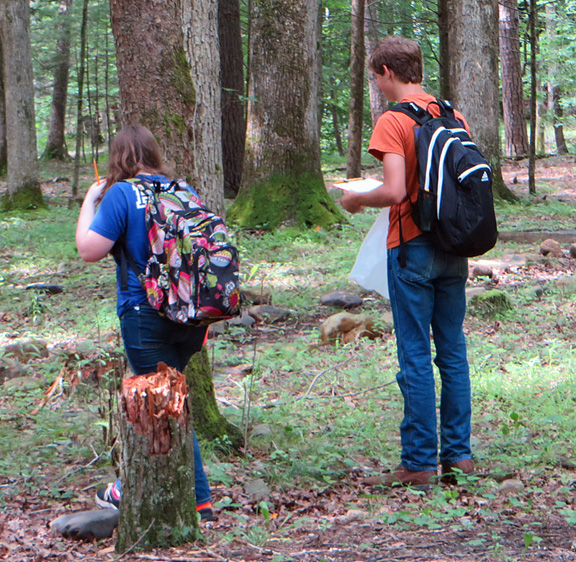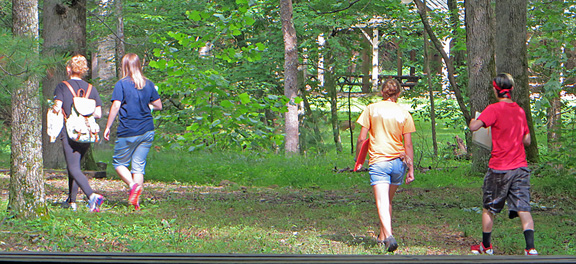 ---
Critters of the Day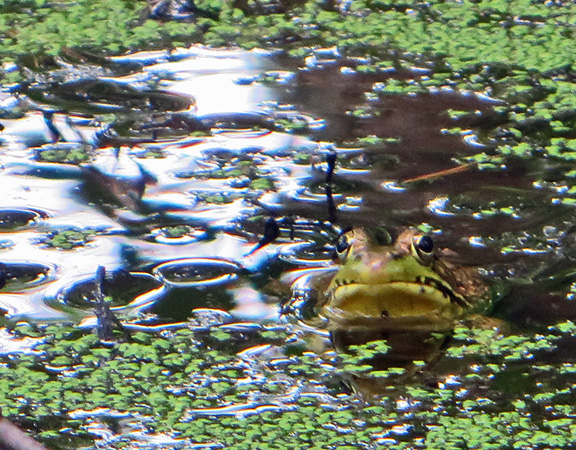 A green frog in the vernal pool at Douthat State Park.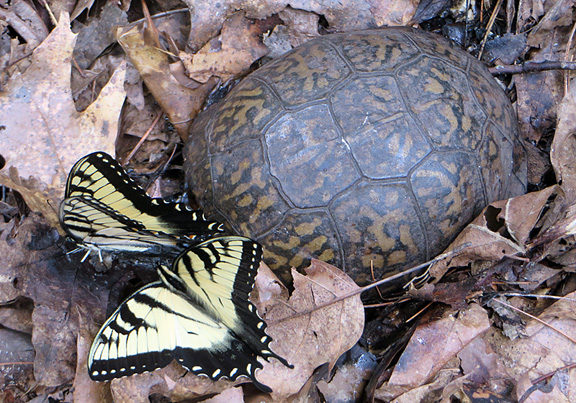 Sadly, "Shellie" the female box turtle we saw at the vernal pool two weeks ago had died recently -- identified by comparison with shell markings on photographs from that trip. Her decomposition was assisted by beetles and flies; two Eastern Swallowtail Butterflies were also attracted to the remains.
---
Return to 2016 Photos Page

Return to Field Ecology Home Page.
---
Updated 7/6/16