Thursday, July 6, 2017
Dabney S. Lancaster Community College
Clifton Forge, Virginia
Computer Work and Finishing e-Guides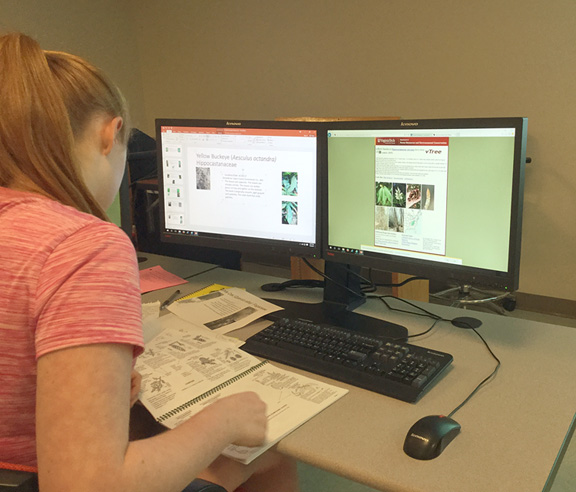 We had two monitors at each workstation, so it was possible to work in PowerPoint on one screen, and research trees on the second.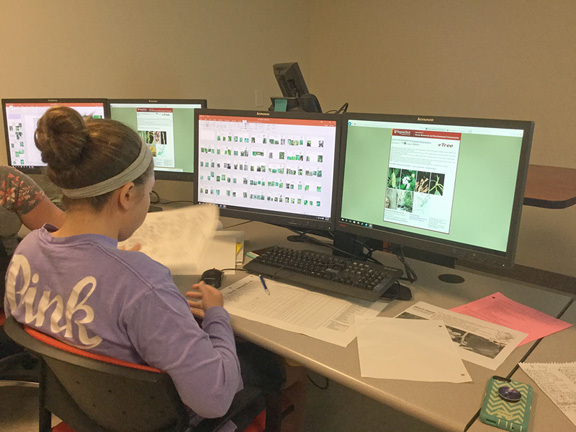 Almost finished! Sorting PP slides for a final order of presentation.
---
Return to 2017 Photos Page

Return to Field Ecology Home Page.

Return to 2017 Participants' Info Page.
---
Updated 7/6/17