Tuesday, June 20, 2017
Dabney S. Lancaster Community College
Clifton Forge, Virginia
A Trip to the Vernal Pool at Douthat State Park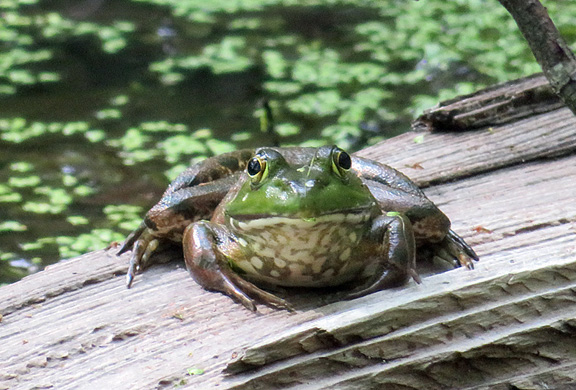 "Mr. Green Frog" is the mascot of the vernal pool in Douthat State Park. This trip is always a Governor's School favorite.
Wading in the vernal pool muck.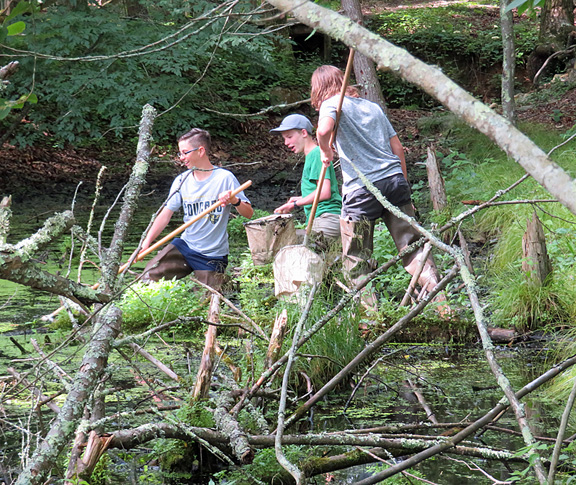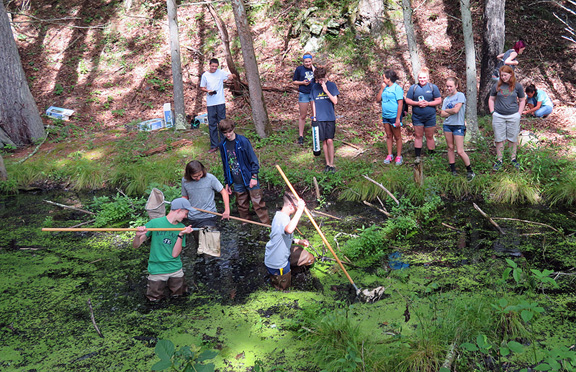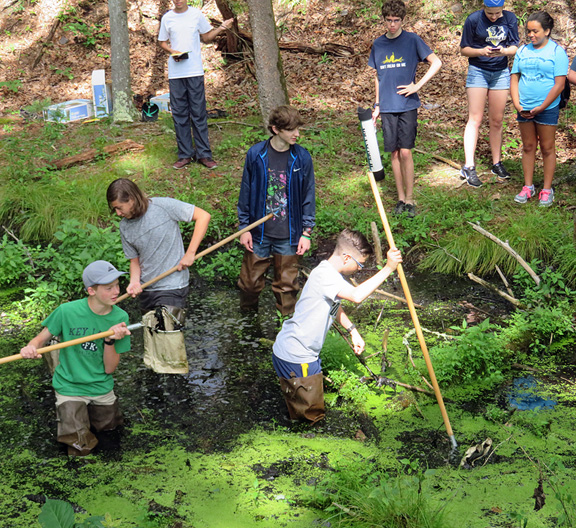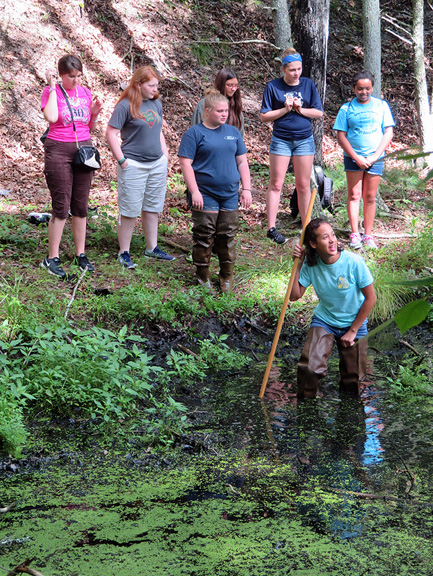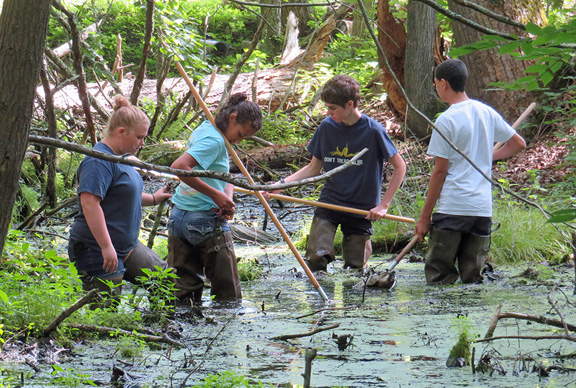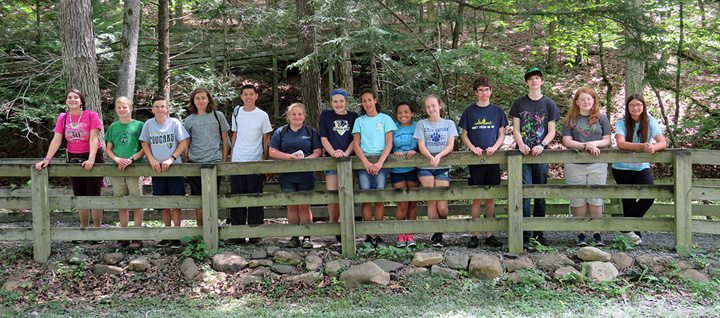 Our "official" Salamander Session group photo. Click on the photo for a full-size version.
---
Return to 2017 Photos Page
Return to Field Ecology Home Page.
Return to 2017 Participants' Info Page.
---
Updated 6/20/17