Thursday, June 22, 2017
Dabney S. Lancaster Community College
Clifton Forge, Virginia
Last Day!
The morning was busy-busy-busy with post-tests, "fabulous prize" quizzes, presentations, and last-minute fixes of field guides.
Photos from our concluding reception in the lobby of Warren Hall: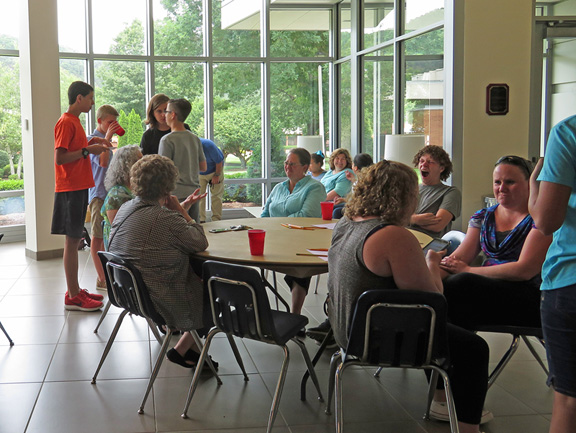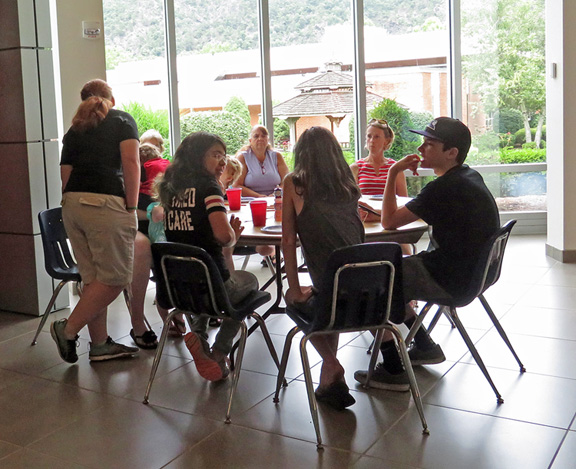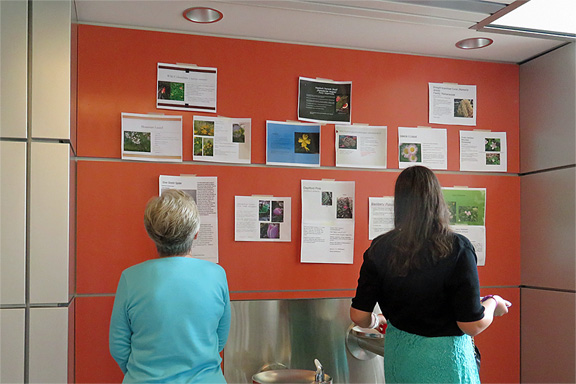 Viewing our "presentation" wall.
---
A link to the Fun Quiz for the first session is on the 2017 Photos Page.
Thanks for a GREAT first session of the 2017 Governor's School!

---
Return to 2017 Photos Page

Return to Field Ecology Home Page.

Return to 2017 Participants' Info Page.
---
Updated 6/23/17