---
Learn science by actually doing science.
The Field Ecology Summer Regional Governor's School is designed to inspire in you, the academically gifted student, a respect for the bountiful natural environment that is your heritage-a heritage that might soon be lost if each generation is not taught to preserve and cherish it. We aim to awaken an awareness and interest in native plant and animal life as a rich and varied natural resource. We will emphasize the interrelationships between organisms and their natural environments and on the role and impact of humans on these ecosystems.
"In school they give you a book expecting you to learn from it. In Governor's School you actually apply your knowledge so that you see why your knowledge is useful." --Student
The 2000 Governor's School backpacks in the Laurel Fork area of Highland County, Virginia.
"Best summer I ever had" --Student
See what we did in 2000, 2001, 2002, 2003, 2004, 2005, 2006, 2007, 2008, 2009, 2010, 2011, 2012, 2013, 2014, 2015 and 2016.
"Vintage" photos from 1985 through 1999.

Typical "Itinerary" for your Journey into Field Ecology of Virginia
1st Session - Salamander Study
Introduction to program and campus
Salamander study: data collection & analysis
Three-day camping trip
Creation & presentation of electronic field guides

2nd Session - Forestry
Introduction to program and campus
Forestry methods: data collection & analysis
Three-day camping trip
Creation & presentation of forestry field guides

Transportation to and from the DSLCC campus and all meals are the responsibility of each student's family.
Students are current 8th, 9th, and 10th Grade students living in the school attendance zones listed below. You have one thing in common: a desire to explore academic and/or field studies at a level not always possible in your home schools.
2001 students at Laurel Fork campsite in Highland County, Virginia.
"You aren't sitting in a classroom all day reading about science, you are out doing it--out exploring." --Student
Instructors for the Center are college and high school teachers who have experience with both the subject matter and the education of gifted students. Guest lecturers also present a variety of topics.
The program enhances your critical thinking skills and your understanding of how science works.
"Provides more than high school can--more challenging and in-depth." --Parent
In addition to challenging your intellectual skills, we feel the program should be equally demanding of your physical capacities in order that you might have a complete sense of accomplishment at the program's end.
Roaring Run Falls in Botetourt County.
"... the most mentally and physically challenging experience of my life.... wonderful, exciting, and fantastic!" --Student

"I did things I never thought I'd do." --Student
Participating School Divisions
How to Apply
Applications for 2016 will be available from your guidance counselor by mid-March.
Or contact Jane DeGroot at Alleghany High School.
Application FAQ
Downloadable Application Information & Instructions
Downloadable Application
Applications may be turned into your guidance counselor or mailed directly to:
Jane DeGroot, Alleghany High School, 210 Mountaineer Dr., Covington, VA 24426
Application Timetable
| | |
| --- | --- |
| Mid March | Pick up application. |
| Late March / Early April | Return completed application to your guidance office. |
| Mid April | Participants and alternates selected by their schools. |
| Late April | Participants notified of acceptance into the program. |
| Late May | Orientation session for participants and their parents. |
| Mid June | Governor's School begins. |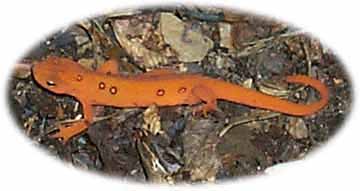 "I want to come back. I wish it was all summer." --Student
---